The Rental Rates listed on this page are for "Social Gatherings", such as parties, meetings, receptions, reunions, etc. Rates for sports, leagues, and practices will be separate and will be made available in the coming weeks in the Sports section of the website.
All facility rental requests must be received at least 30 days in advance.
Accommodations may be made on a case by case basis with less notice.
All facility rental requests are based on availability.
Members receive 5% discount on all Private Rentals.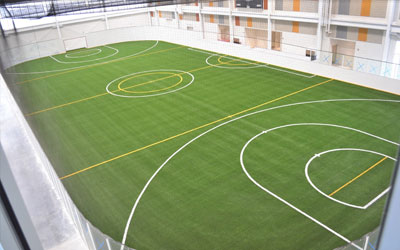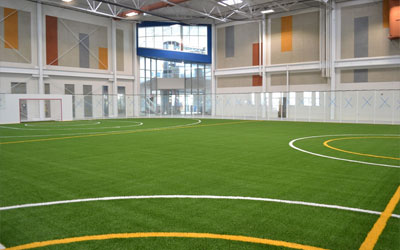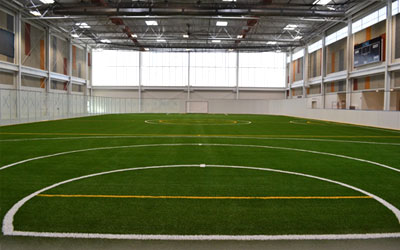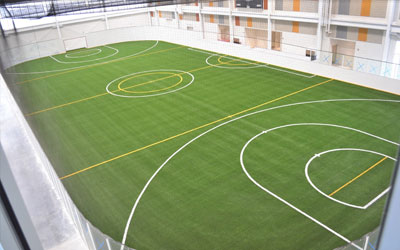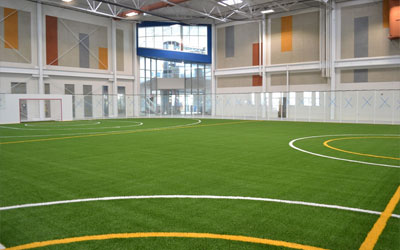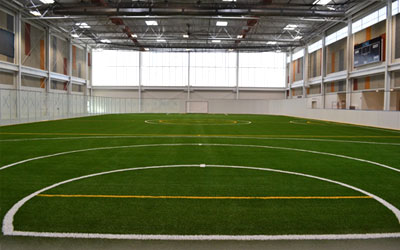 turf
15,201 sq. ft.
Indoor soccer dasher board system permanently installed
Turf field can be divided into 2 smaller fields with the installed divider curtain
102-person maximum occupancy on field
515-person maximum occupancy TURF wing
Turf Full
$250/two hours
Includes staff
Turf Half
$175/two hours
Includes staff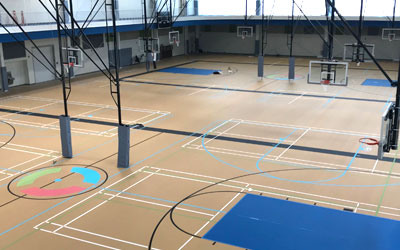 gym
23,763 sq. ft
Divider curtains to separate all 4 courts
475-person maximum occupancy in GYM wing
| | |
| --- | --- |
| Gym Full | $250/two hours (includes staff) |
| Gym Half | $175/two hours (includes staff) |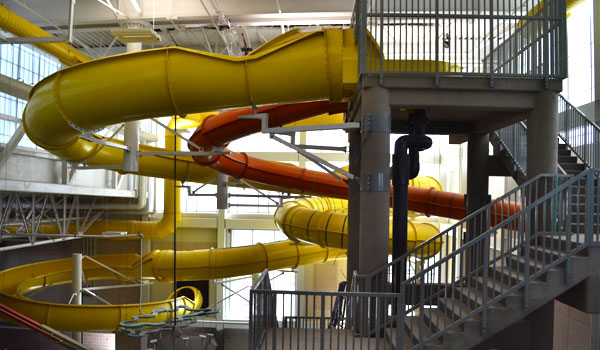 splash
92-person maximum occupancy in the leisure pool
301-person maximum occupancy on the pool deck
Three private cabanas for rent
$350/two hours
Includes staff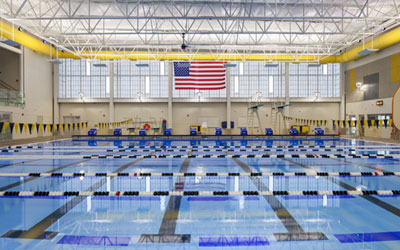 swim
132-person maximum occupancy in the pool
4'4" depth to 13'6" depth
Sound system
347-person maximum occupancy on deck
$300/two hours
Includes staff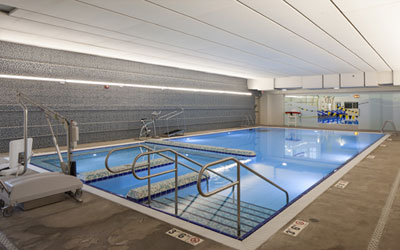 therapy
27-person maximum occupancy in pool
75-person maximum occupancy on deck
Fully ADA accessible lift
$150/two hours
Includes staff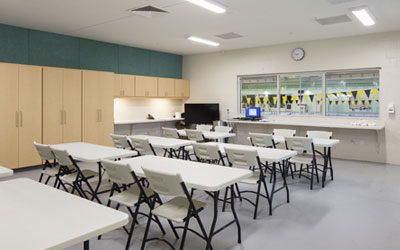 aquatic classroom
Classroom style seating for up to 30 people
Suitable for training, meetings, etc
Next to pool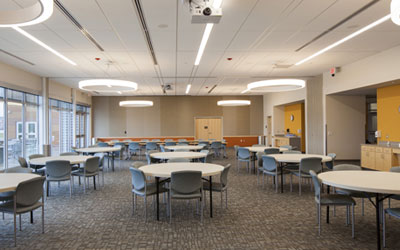 banquet rooms
Room 1: 75-person maximum occupancy
Room 2: 121-person max occupancy


2,934 sq. ft. of banquet room space as one combined room
Round table banquet style seating for 160 people as one large room
Classroom style seating for 180 people as one large room
Projection screens on either end/both rooms
Built-in sound system
Podium and stage available for rent
| | |
| --- | --- |
| Banquet Room 1 | $100/half day; $200/full day |
| Banquet Room 2 | $125/half day; $250/full day |
| Combined Rooms | $175/half day; $350/full day |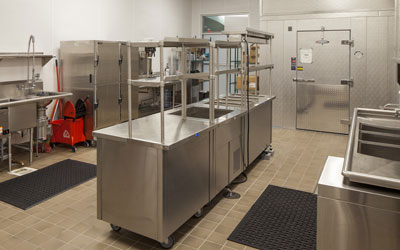 catering kitchen
Walk-in freezer and walk-in refrigerator
Warming units
3-compartment sink
Dishwasher
$100/half day; $200/full day
For exclusive use; otherwise this is included in all facility rentals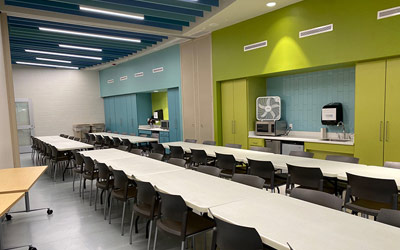 party rooms
Room 1: 33-person maximum occupancy
Direct access to Splash
Sound proof partition


Room 2: 25-person maximum occupancy


58-person maximum occupancy as one combined room
Built-in cabinets, sink, ice machine and storage in each room
| | |
| --- | --- |
| Party Room 1 | $75/two hours |
| - Add CORE play | $250/two hours |
| - Add CORE splash | $300/two hours |
| Add decorations | $25 |
| | |
| --- | --- |
| Party Room 2 | $75/two hours |
| - Add CORE play | $250/two hours |
| - Add CORE splash | $300/two hours |
| Add decorations | $25 |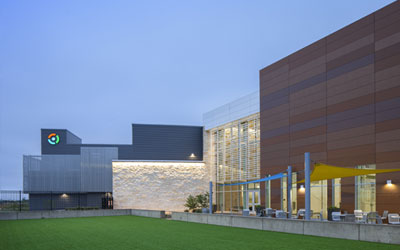 outdoor courtyards
Shaded picnic tables
Natural turf area
Lounge chairs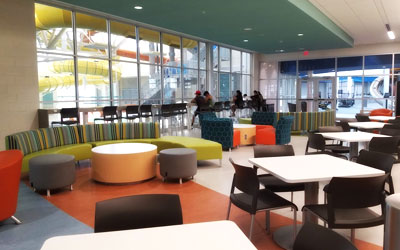 observation deck
Full length view overlooking Splash and Swim
Laptop bar with power outlets
Combination of lounge furniture, tables and chairs
149-person maximum occupancy
$75/hour
Negotiated by appointment only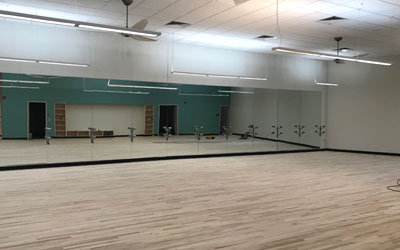 studio
Studio 1: 38-person maximum occupancy
Resilient athletic flooring
Spin bikes and other fitness equipment
Built-in sound system


Studio 2: 47-person maximum occupancy
Wood floor
Ballet bar
Built-in sound system
| | |
| --- | --- |
| Studio 1 | $25/hour |
| Studio 2 | $25/hour |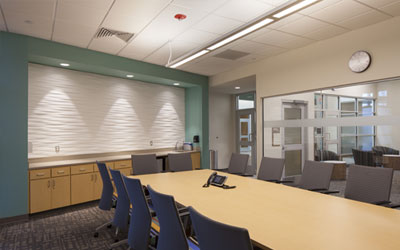 executive conference room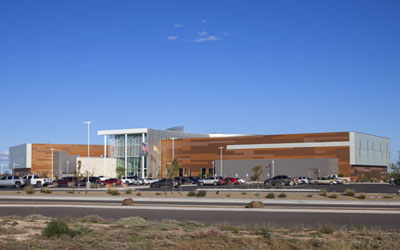 CORE
| | |
| --- | --- |
| Entire Facility | $2500/Two hours |